How to see the future without magical power...
Where is the car?

Photo clicked on Easter early morning in 1900, 5th Ave, New York
Where is the horse?

Photo clicked at same place on Easter Morning 1913
Assuming you can spot the car in first photo, it's one single car moving along with all horse carts, and in the span of 13 year, can't spot a single cart in this rush hours by cars (there is one, if you have good eyesight)
So what?
The change is fast, it's consequential and it's quintessential for life. And as Heraclitus said…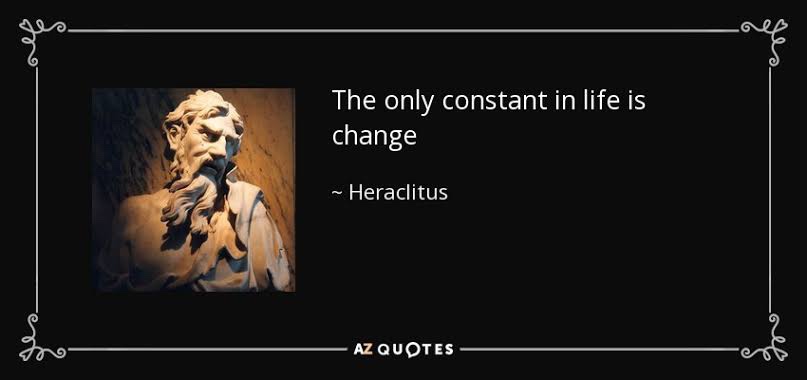 We can't escape change, what will help reduce the anxiety for change is anticipating it. But without magical power or without magic ball, how to anticipate change or the future?
Anticipate future 🪄
Study Past
The past gives an ocean of information when it comes to understanding our behavior under a particular situation. If we are a good observer of the past, we can anticipate how we will behave with upcoming changes. As the changes are hardly drastic, unlike Pandemic like outlier events, the changes are typically subtle changes, what surprises us, is our ignorance. We ignore slight changes, which lead to big events. So, start studying the past, it could be as easy as just summarizing each day in your mind at the end of the day, week. (Can write diary, but I'm not good at it, hence not recommending it)
Trends in other domains will soon affect your domain
The future, as I said, is not always an outlier. We can't prepare for outlier, and there is no point preparing for it, what we can do is connect the dots from past and help understand the upcoming future trends. Look for trends around, what's happening in other industries will soon come to your domain. You need to be aware and forcefully look for changes happening in other industries.
Be an Entrepreneur
Whatever you do, think like an entrepreneur, what does that mean? When you are an entrepreneur, you have skin in the game. You are invested, and you will have strategies to minimize risk. Now that comes naturally to entrepreneurial person, as he will always strive to survive and succeed. This is a mindset switch. Just thinking of yourself as an owner of a product, department, or organization you are responsible for, you will start working toward sustaining it. Thinking you own your life itself brings lots of clarity and ownership. We will stop playing blame games if we own our life.
Formulate
The anticipation also forms the basis for the next two actionable, "explore" and "formulate". How to formulate? Look for the following items to get some hints
What did last Year's strategic plan say?
What does your boss or organization want?
What new you expect this year and why?
Formulate Strategy
Write your vision statement.
Write down the strategic plan to show how you will respond and flesh out the mission statement out of your vision.
Figure out ways to make sure your future comes out the way you want.
The process is important, as important as the product 
BUT
The object of the plan is to change something so it must be IMPLEMENTED!