Do we learn from our experience? What differentiates an experience with a learning experience? How to ensure we learn from experience and be aware of experience as it's happening and use it to build the knowledge base? That's this book is all about "Catalyst"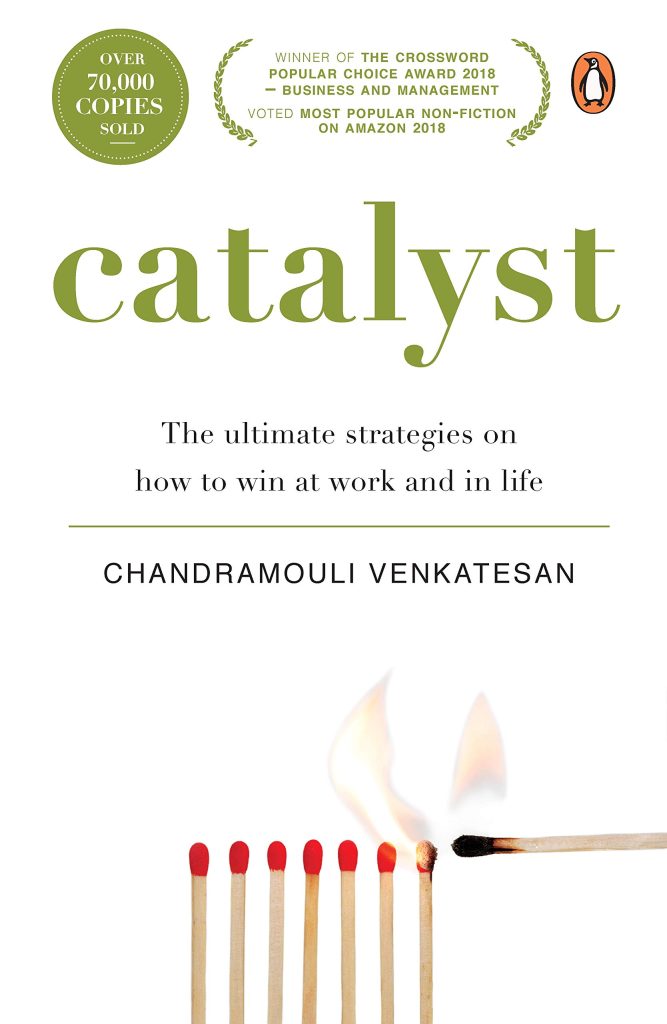 Really a #GoodRead , Catalyst by Chandramouli.
The author, who has a 30+ year track record in Indian industry across sectors, shares his insights and experiences on how to leverage various catalysts that can accelerate your growth and performance. Some of the catalysts he discusses are: learning opportunities, experience algorithm, good bosses and mentors, first half and second half of career, and knowing when to quit. The book is written in an engaging and easy-to-follow style, with real-life examples and anecdotes.
What makes up experience different than learning? The TMRR model!
This book explains how to convert your time and activity into experience by using the TMRR model, which stands for Target, Measure, Review and Reflect.
So we have so many experiences thru out life, but how many times we learn out of it? Example we are part of so many cross functional teams, lead or part of so many projects, how much we learn apart from learning from "burning fingers".
This TMRR model is one way to deliberately capture those learning from routine experiences.
The book also emphasizes the importance of learning opportunities, which are situations that challenge you and help you grow. It suggests that you should seek out learning opportunities, such as new projects, roles, assignments or geographies, and use the TMRR model to maximize your learning from them
Compact book full of real examples and guiding on how to navigate those challenges.
Some highlights during my book reading
that project leadership is different from thought leadership. As mentioned, major learning cycles more often than not also happen to be important initiatives and projects for organizations
How much experience you extract out of the learning cycle will be driven by how well you applied the TMRR process on the learning cycle!
"Converting time into experience is the very bedrock of real individual growth. An effective TMRR model is the key to converting the time you are spending at work into an experience algorithm that will drive your success in the future"
"Applying the TMRR algorithm on major learning cycles is an exponential way to drive real individual growth."
"Just building the experience algorithm is not enough. You have to parallelly grow your productivity. Productivity is the means through which you can convert the experience algorithm into results. The key to growing productivity is to focus on the circle of influence and to make sure you allocate your time to the rocks and not the sand"